Herbert Lake, Alberta. Canada.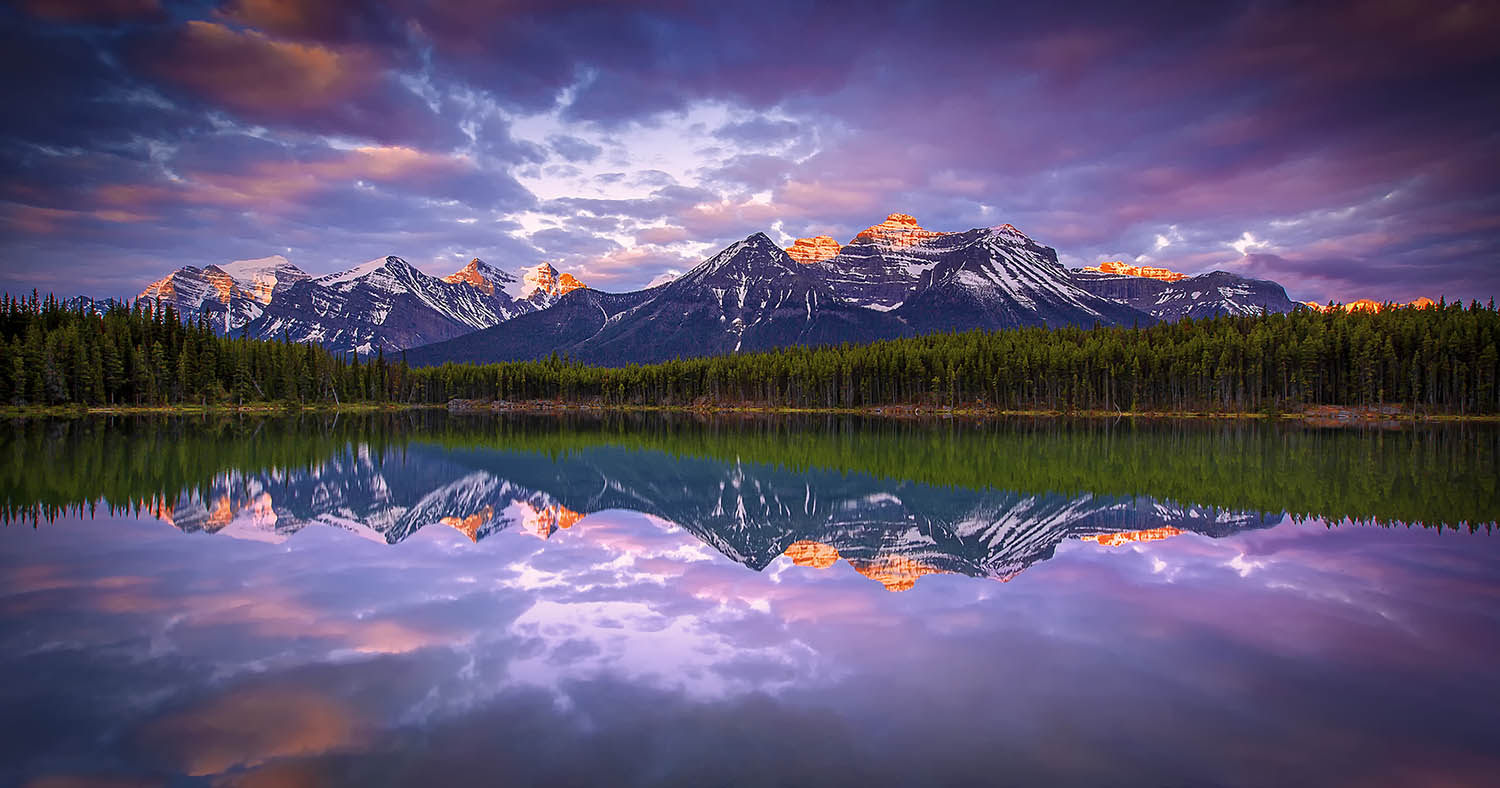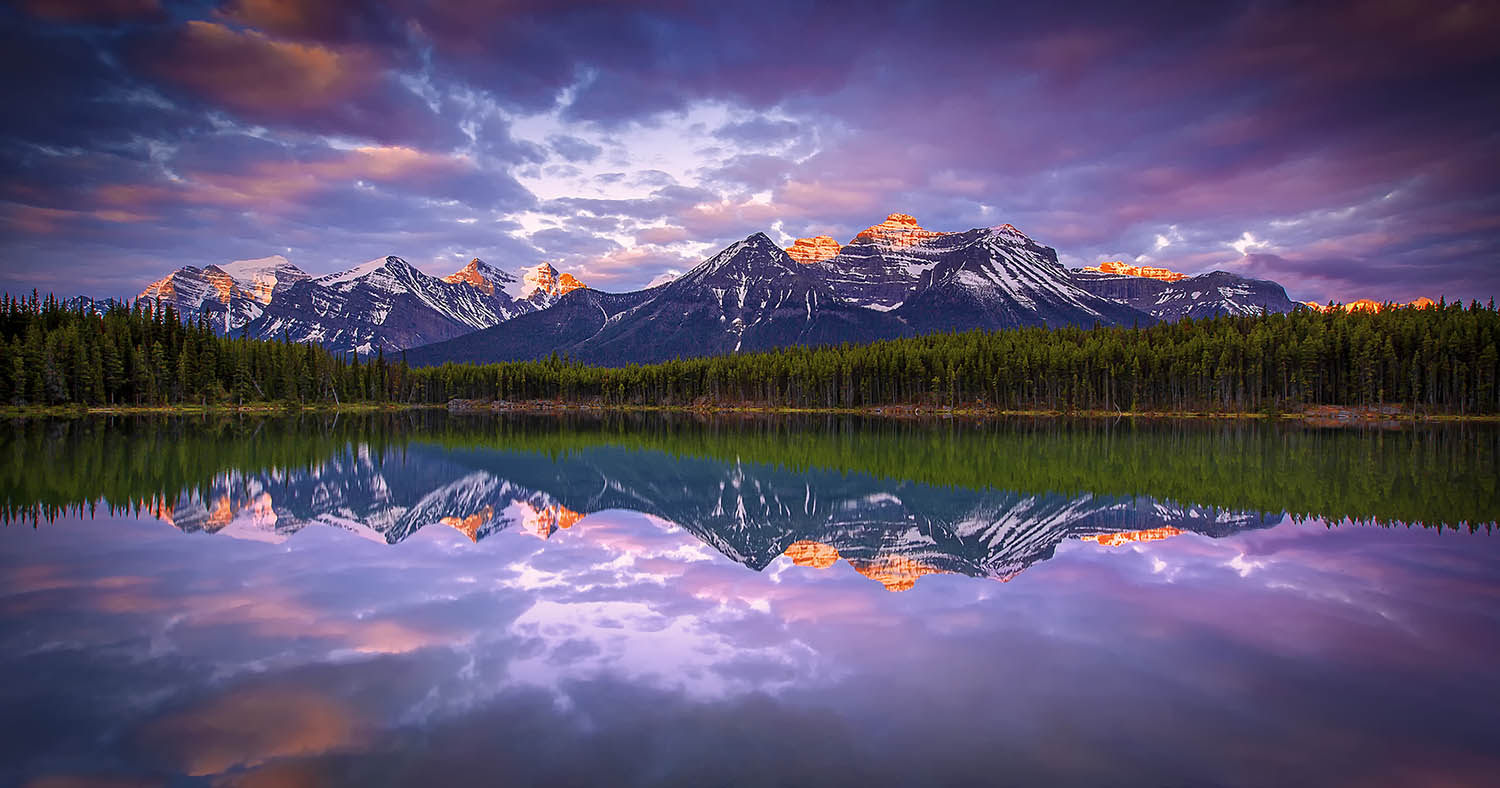 Herbert Lake, Alberta. Canada.
Every so often as a photographer, you get to experience something truly amazing...
After an early wake up at 3:30am and a very long drive we arrived at Herbert Lake. A few unsuccessful attempts in previous days had our hopes down…but not on this occasion. The conditions were just perfect with no wind and really dramatic clouds. As the sun rose over the surrounding hilltops it gently kissed the snowy mountain peaks and gave off an incredible hue of purple across the sky. Complimenting what was already a perfect shot we were blessed when the lake became a mirror with a flawless reflection.