Montville. QLD, Australia…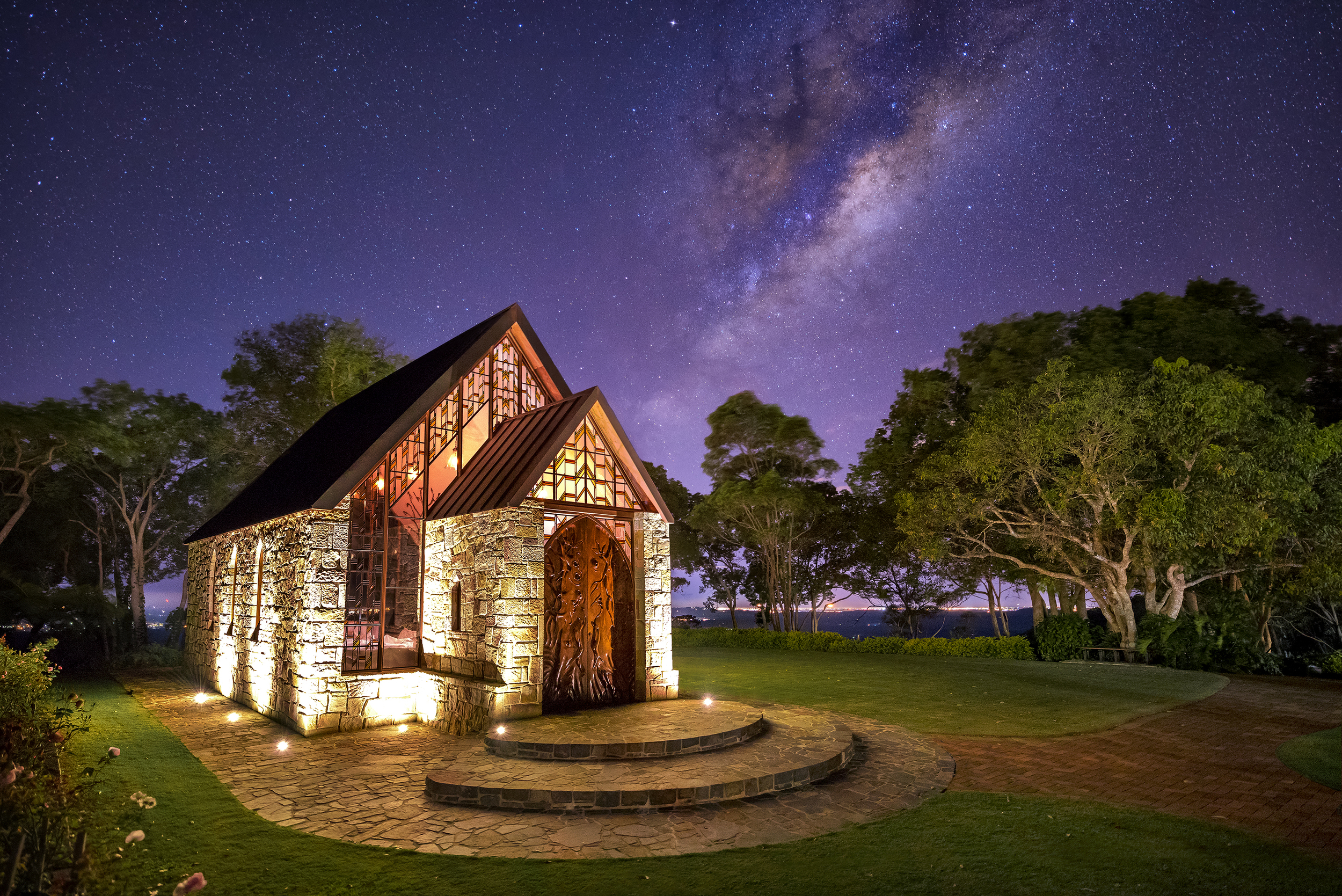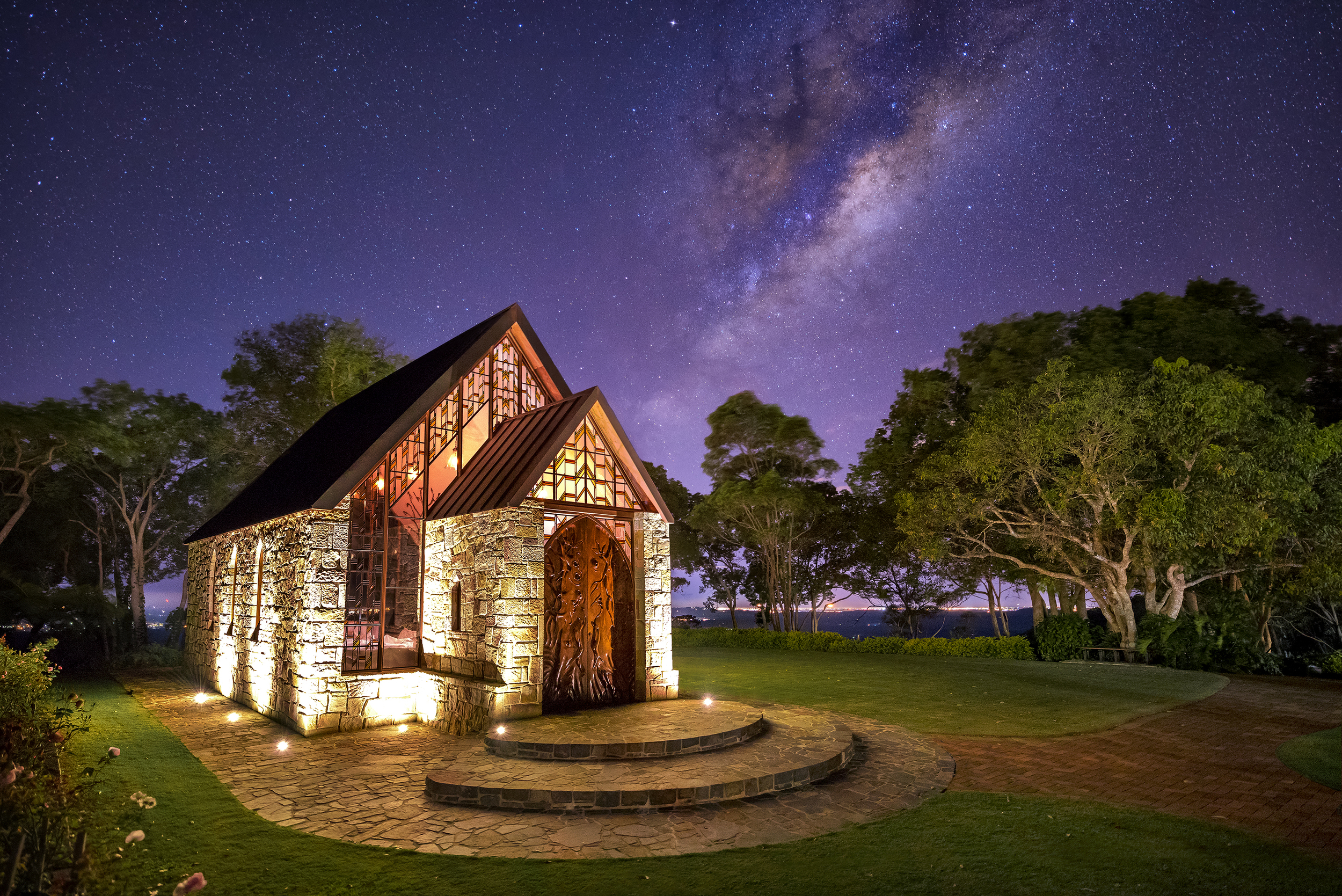 Montville. QLD, Australia…
"We're going to the chapel & we're, going' to shoot Astrophotography…"
This stone chapel is a work of pure craftsmanship. Taking almost a year to create & shaped by hand with hammer & chisel, the 200 square metres of sandstone used to build its walls have been placed with perfection. From the bluestone stairs to the magnificent cedar doors, this location just screams character!
One thing we love doing is finding new & unique places to shoot astrophotography, that have never been shot before. After some careful, on one very cold winter evening, we were fortunate enough to be invited in to shoot here (as the chapel is located on private property). We knew we couldn't miss the opportunity to capture a new & creative image from this amazing place in a different light (literally), the owner dimmed the inside & outside lights for us & we patiently waited for the galactic centre of the Milky Way to rise. What we captured that night was nothing short of a miracle as everything just came together for us.